2019-11-28 WiN France first Convention 
The first WiN France convention was held on November 28 on the theme « Women nuclear ambassadors »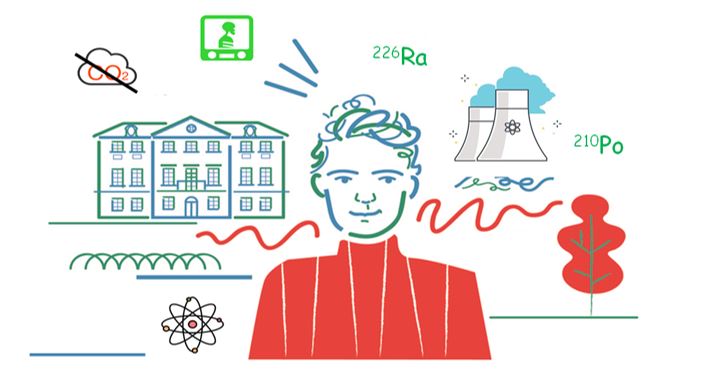 In the introduction, Aline des Cloizeaux, the new president of WiN France presented the results of an opinion poll, carried out by BVA for ORANO. Then, Valérie Faudon, general delegate of SFEN, intervened to present the results of the work carried out during the PIME (annual gathering of nuclear communicators).
During this meeting  Clotilde Morizot, active member of the WiN Rhône-Ain-Loire action committee, received the 1st WiN Regions award  for her remarkable actions during this year 2019.
The participants had also  the opportunity to exchange in workshops led by experts passionate about their field. These workshops were about different aspects of nuclear power: Nuclear energy is a clean energy with few CO2 emission, and an  inexpensive energy. Nuclear industry is also the third sector after aeronautics and automotive industries, with 220,000 jobs.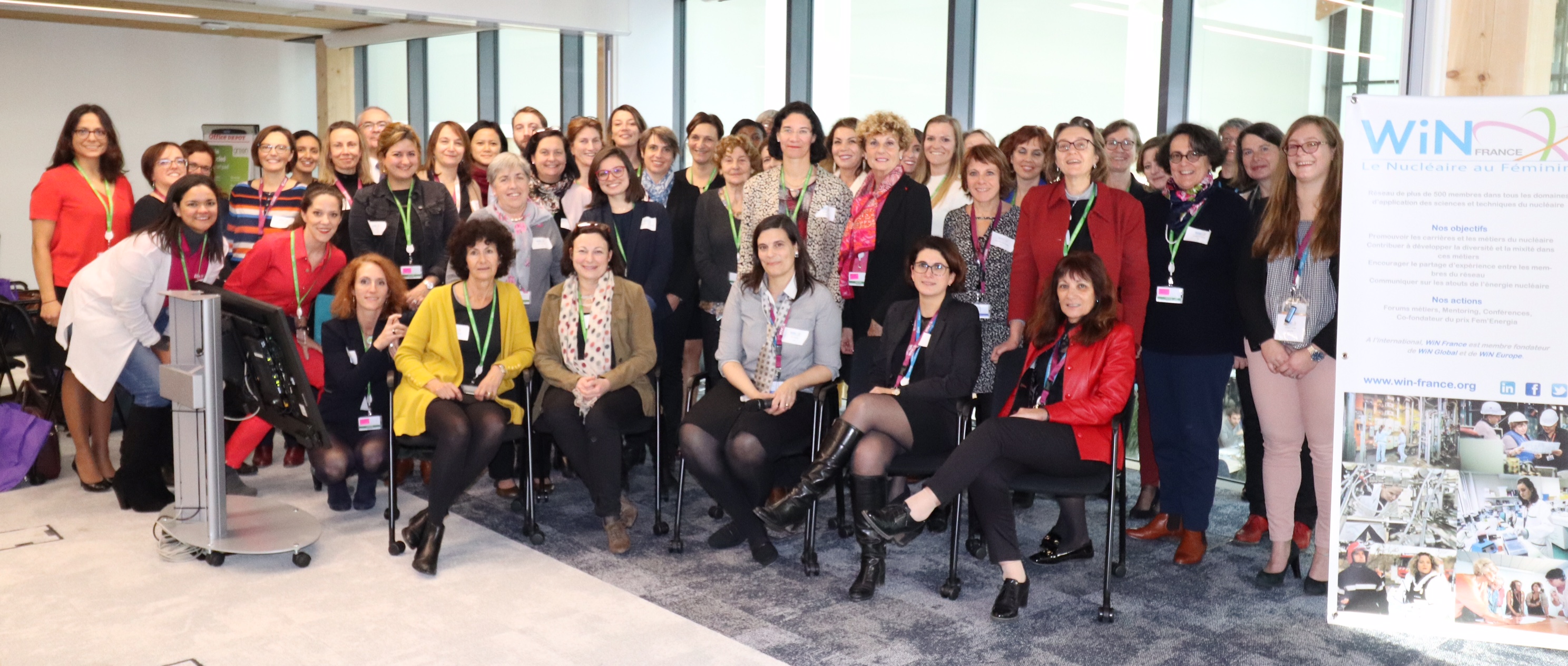 Other workshops were on how to communicate and discuss nuclear energy. How to communicate via social networks, with family or with a young audience or convince of the attractiveness of the professions offered in the nuclear industry.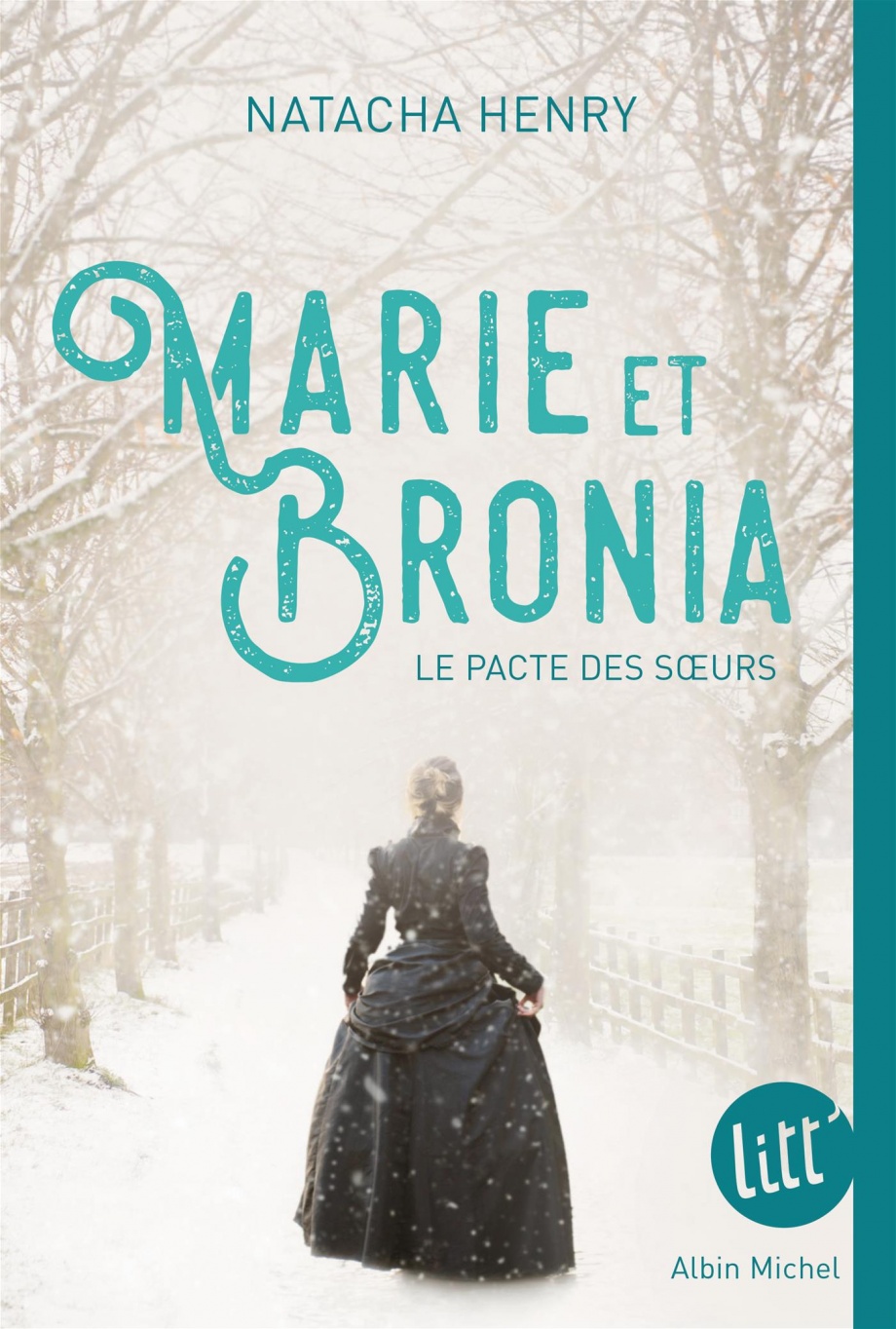 The day ended with a play on a unknown part of Marie Curie's life,  « The Pact of the Sisters » extracted from a short story of Natacha Henry, played by  the Compagny « le Saut des Anges »
In 1865 and 1867 in Warsaw under the Russian occupation, Bronia and Marie Sklodowska are passionated about the sciences. But , universities are prohibited for girls. Determined and already very accomplices, they decide to defy the obstacles and pursue their dreams. For Bronia, it will be medicine and for Marie, the physical sciences and then chemistry.
January-February – Every year WiN France very active at « career days »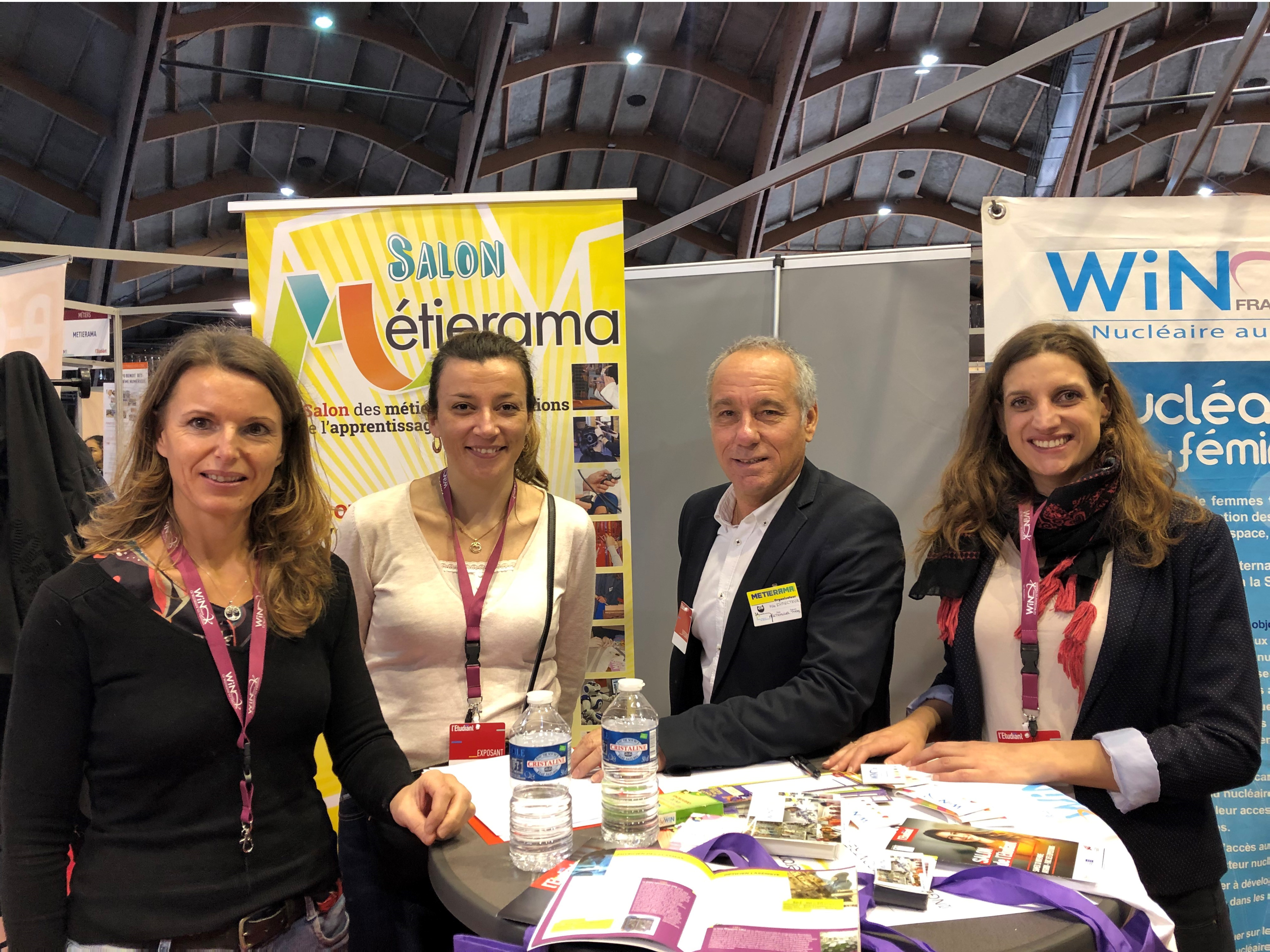 With the aim of introducing the job diversity in Nuclear Industry, especially for women, WiN participated in several Career Days, and international women's day. « La Nuit de l'Orientation » in Cherbourg, « Métierama » in Marseille, « Carrefour des Carrières au Féminin » in Bourgogne… More than 300 jobs are represented by companies, employers associations, state's institutions, training institutions and associations like WiN, with the goal to inform schoolchildren, high school students, students or young job seekers.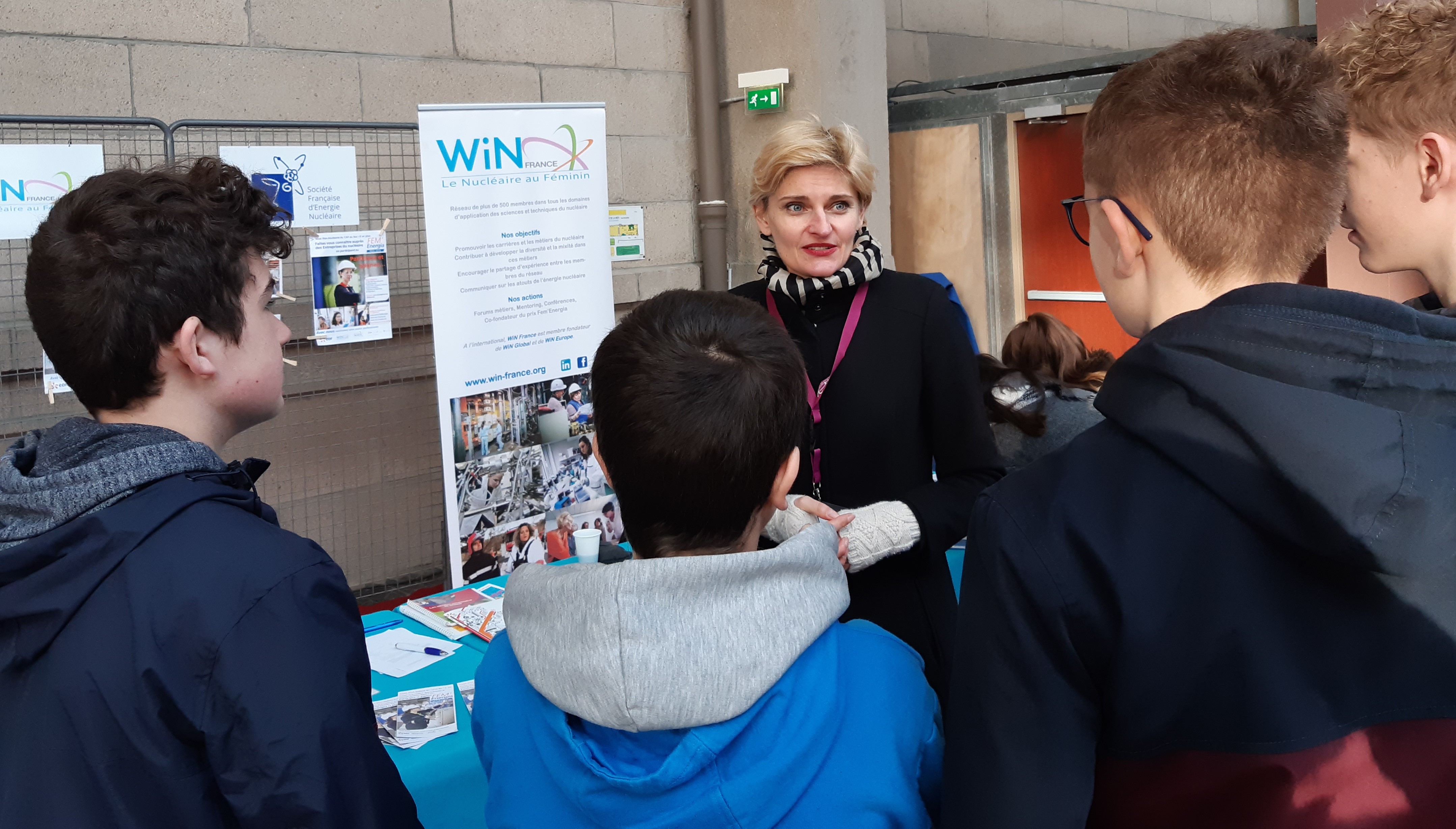 October 2019 : FEM'Energia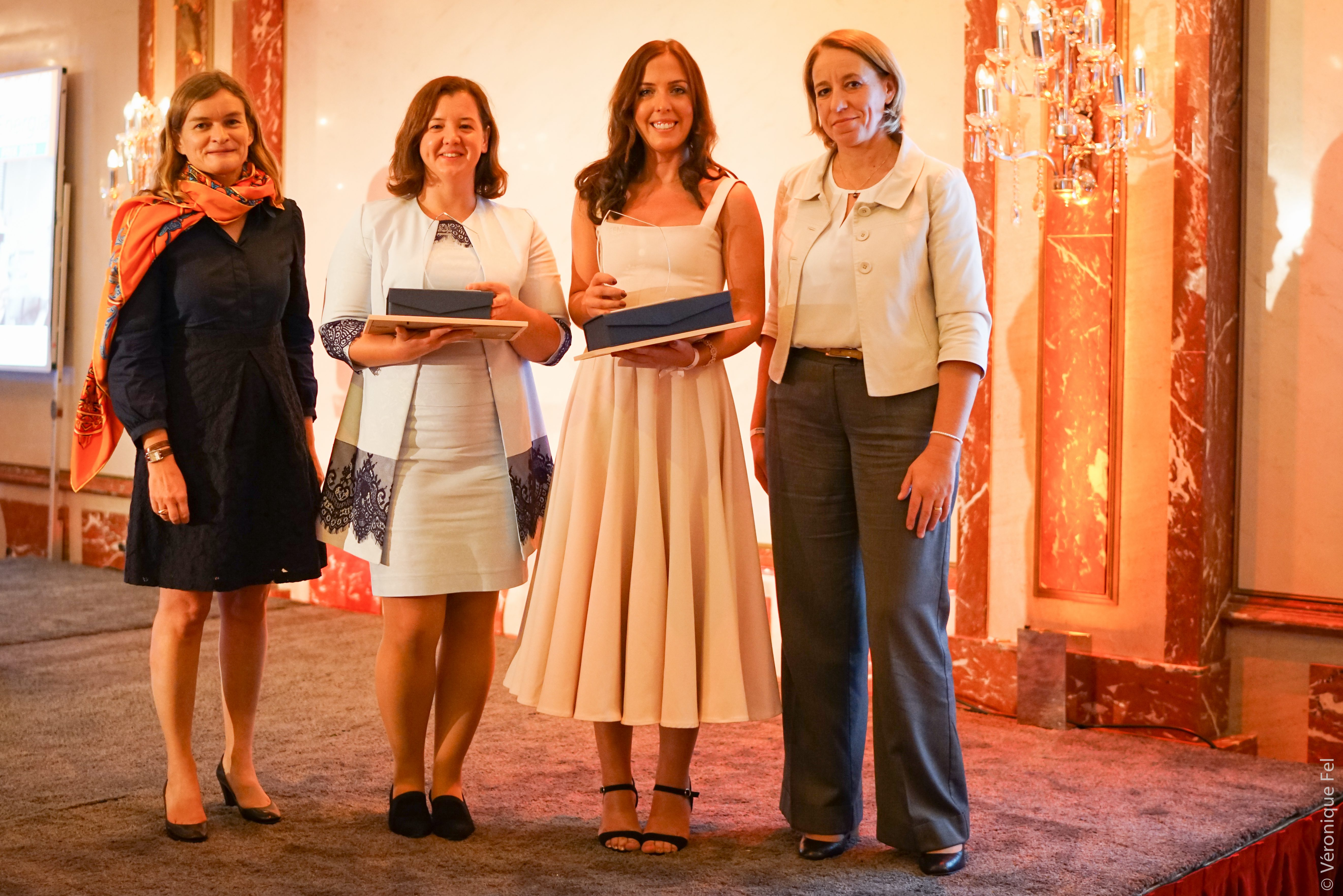 Women in Europe
1 – HUTCHISON Ruth – Strategic Communications Manager – SELLAFIELD Ltd 2 – THOMAS Saralyn – Safety Consultant – ORANO Projects Ltd 3 – MACSIK Zsuzsanna – Clean Laboratory Chemist – AIEA Vienne
October 2019 : WiN Global Fall meeting – Somerset England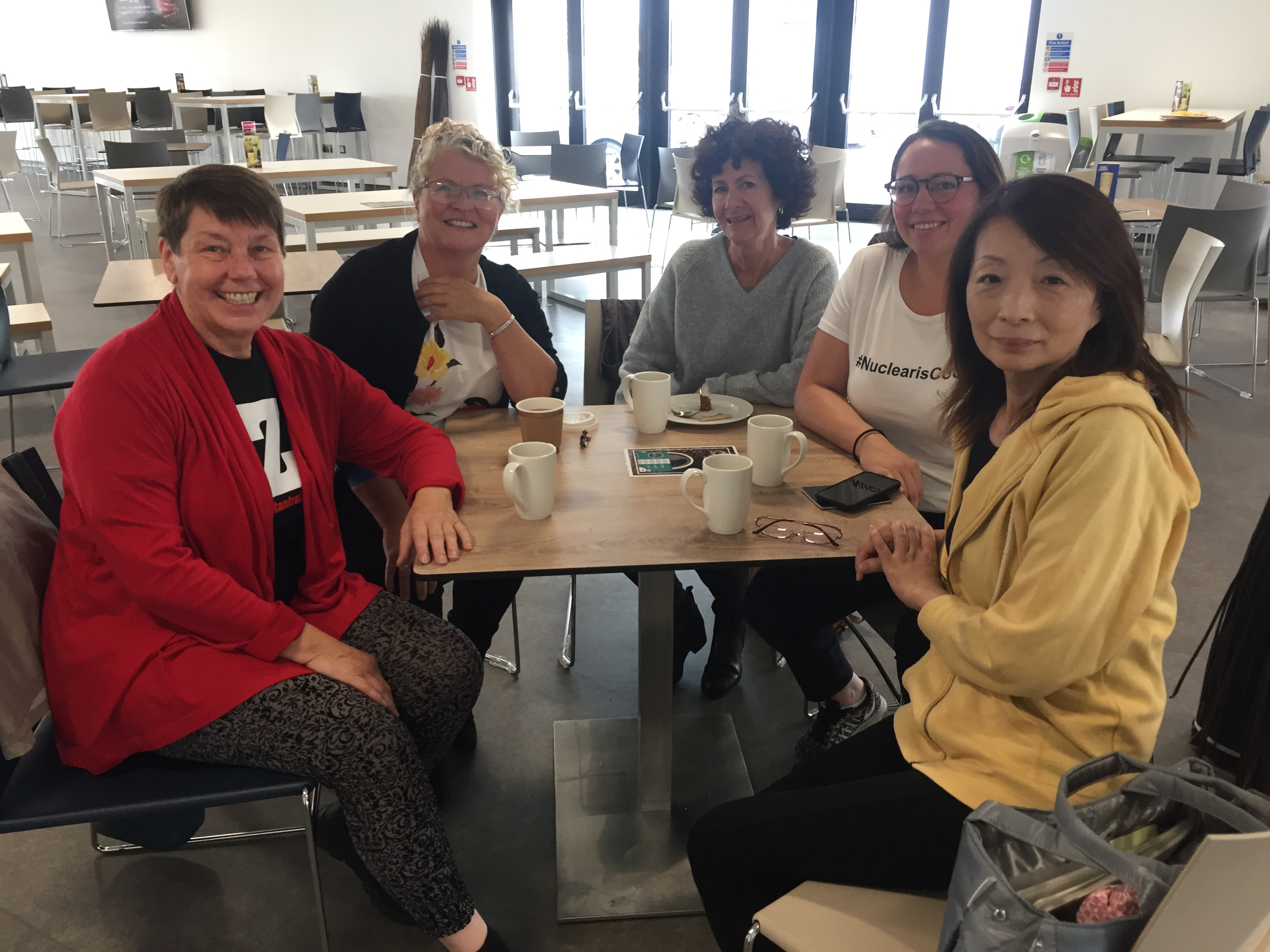 Yoko Kobayashi, WiN Japon; Patricia Schindler, WiN France; Raquel Heredia Silva, WiN Mexique; Gabi Voigt, président de WiN Global; Jack Gritt, WiN Royaume-Uni; Lidia Bosa, EDF Energy et WiN UK Western Manager
June 2019 Madrid : WiN Global meeting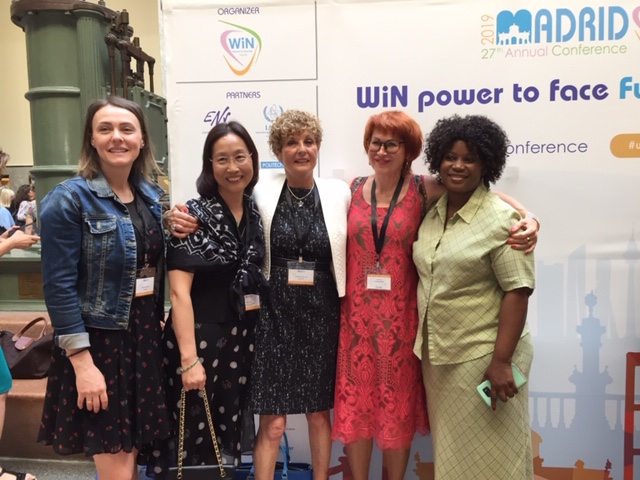 October 2018 : Fall WiN Global Board meeting in Paris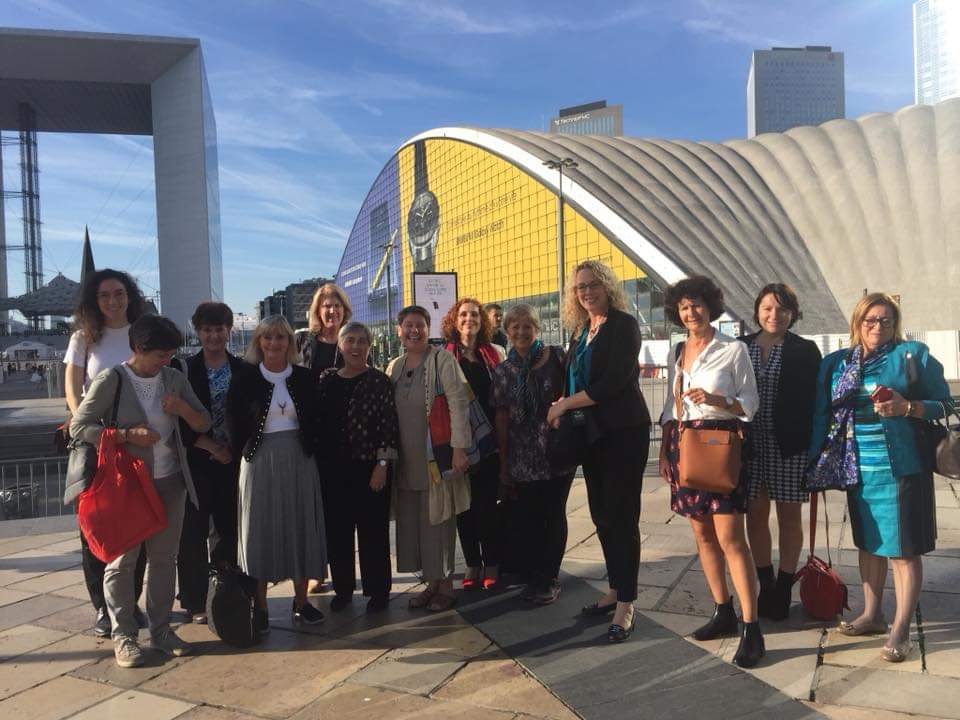 The fall WiN Global meeting took place in Paris around its president Gabi VOIGT. Since the last meeting more than 200 members have joined WiN Global, bringing to 35,000 the number of members with109 countries and 41 chapters including 4 new ones: Belgium, Bolivia, Cuba and Mexico. The next Annual meeting, organized by WiN Spain, will take place in Madrid from 17 to 21 June.
2018/10/17 : WiN Global meet Iter Organization  Women's Network
October the 17th, members of WiN Global and WiN South of the France had the opportunity to meet Iter Organization Women's network composed of scientists and engineers. The WiN Global members included President Gabi Voigt, Vice President Heather Kleb, WiN Canada President, Frances Marshall, and Naida Dzigall from WiN IAEA.  The WiN South of France group was composed with Patricia Schindler, Barbara Minot, Nadia Armogathe, Françoise Jadot. A visit tour followed the meeting.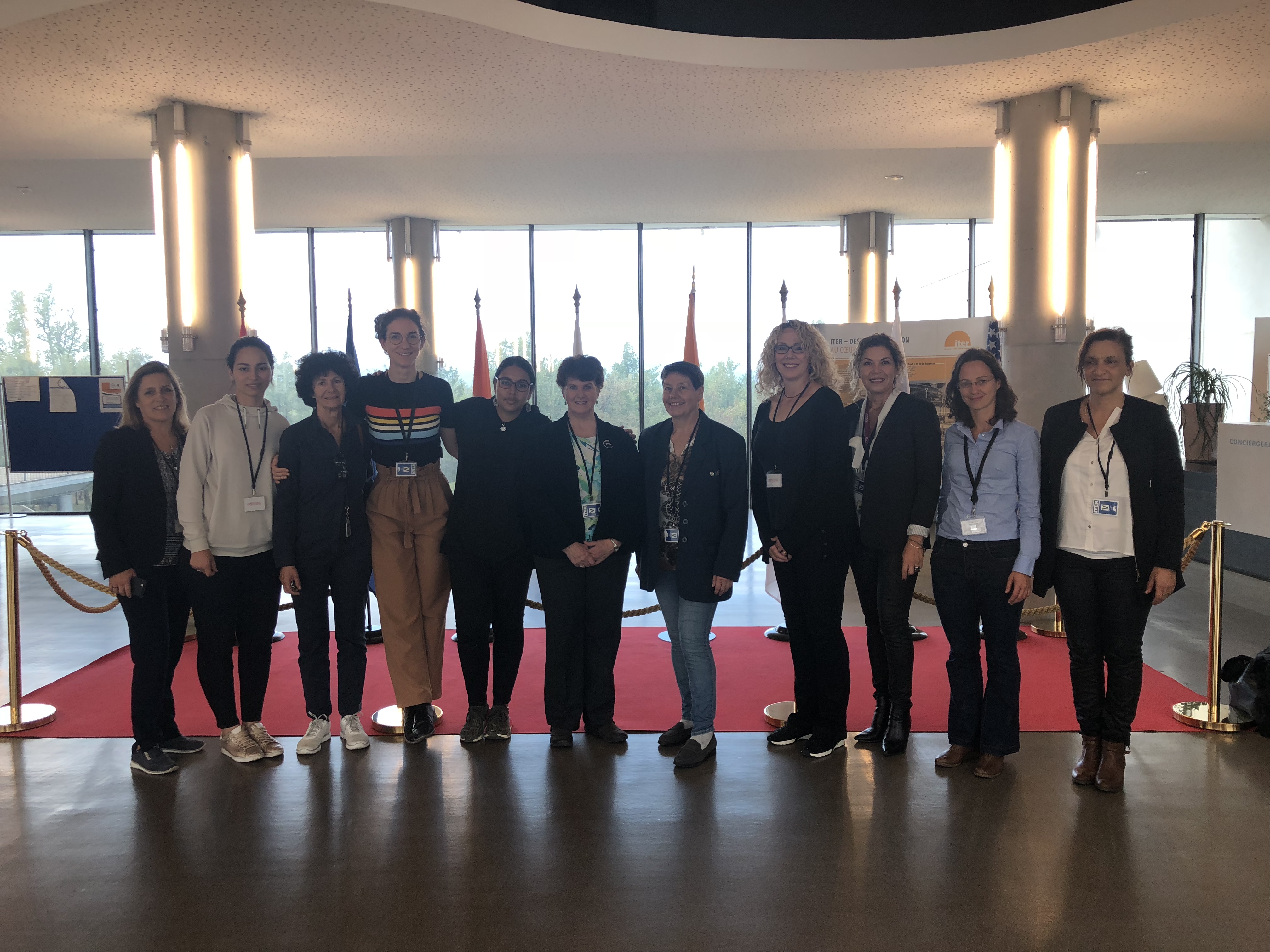 Fem'Energia 2018 :  10th anniversary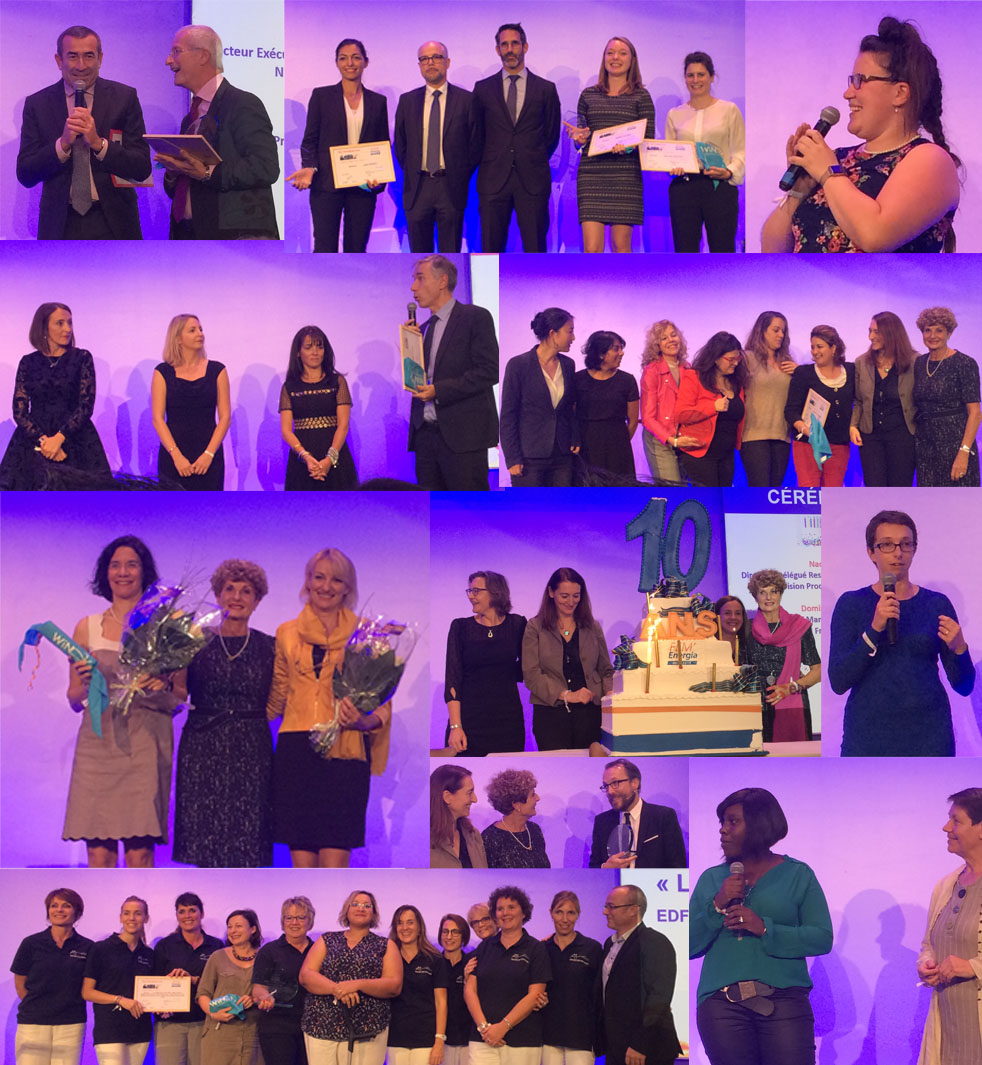 Looking back at Fem'Energia awards Since 2009, 1115 applications have been received, including more than 60 award winners and more than 200 nominees, a beautiful result.